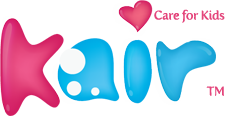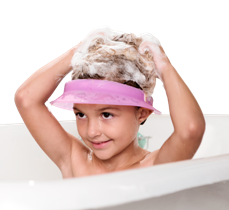 Welcome to Kair's Home
Kair Bath Visor, also referred as Shampoo Shield, Shower Visor or Shampoo Visor, is invented by a Dad tired of the fussy bath time routine at his house, the KAIR Bath Visor is the elite, ultimate shampoo solution for kids and parents alike.

The patented unique air cushion sealing works like an inner tube. By utilizing the EVEN and GENTLE air pressure inside the sealing tube, KAIR provides consistent sealing effects along the hairline for all head shapes and sizes. KAIR guarantees comfort and leak proof.